This events section will grow over time into an archive of discussions, conversations, and online workshops.
Posted on 3 June 2021
This soft launch offered a preview of the website 'Ongoing', a collective project of the Curating and Exhibiting Communication Design class of Semester 1, 2021. This video will introduce you to the curatorial vision, the website, publication platform, events and much more.
Watch on Vimeo
Posted on 20 May 2021
This conversation-style interview looks at the practices of three different graphic designers brought together by their common goal of questioning the inequities and lack of representation because of their gender, and how they collectively are able to challenge the dominant voices of design discourses to be a more inclusive landscape for design practice. They talk about how this has led to various opportunities within their design practice.
Read More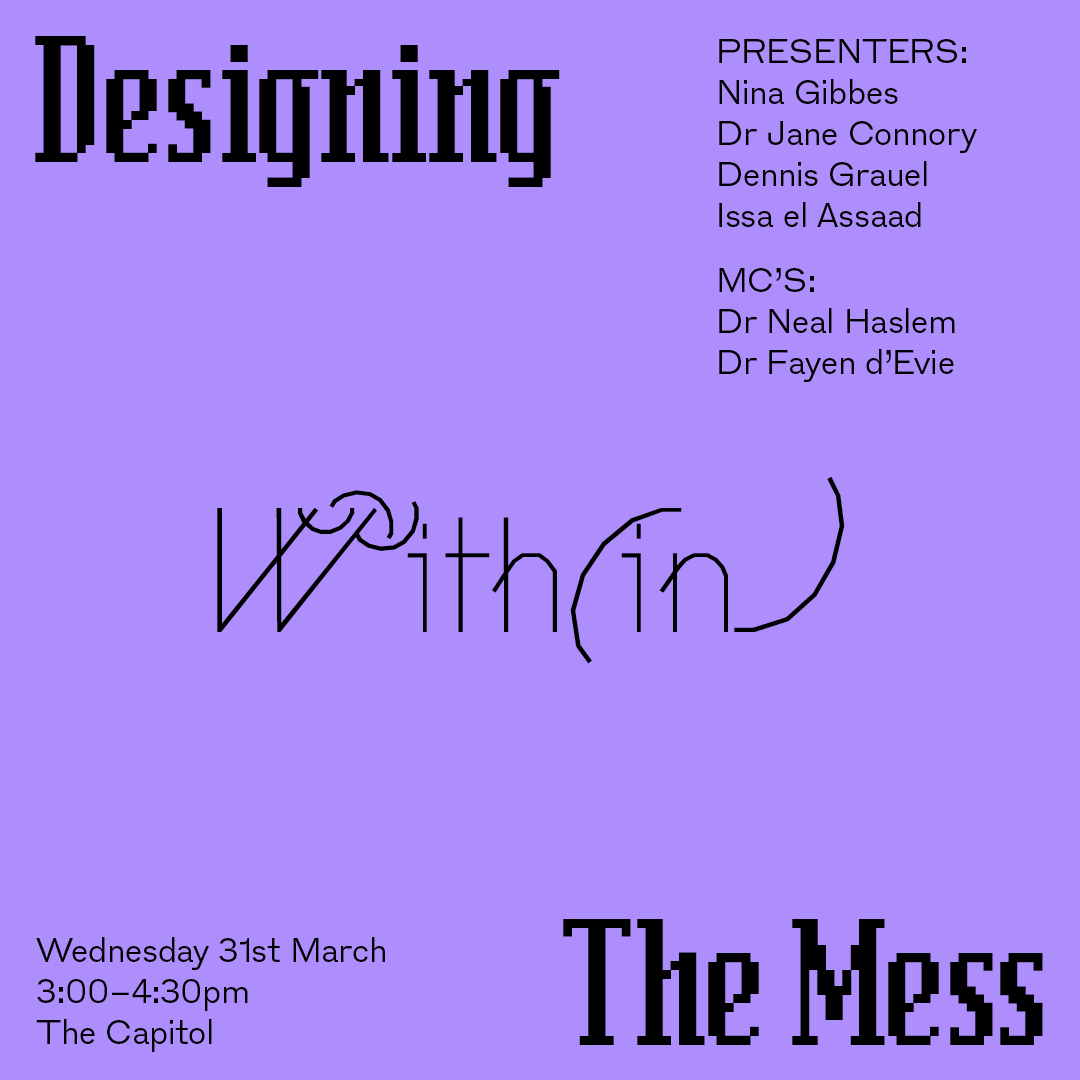 Posted on 15 May 2021
This lecture series focuses on creating an inclusive landscape for graphic design. This came about through the #worldwewant initiative that questions the inequities, the lack of representation caused through design practice, brought about by the established power paradigms.
This is a panel discussion that draws on intersectional and decolonial perspectives, together with counter narratives to investigate messy histories, practices and design discourses that was excluded from mainstream design history narratives. It explores the research and practices of four graphic designers who enable this shift towards a design world that is pluralistic and diverse.
Watch on Vimeo
Posted on 5 May 2021
This interview focuses on their recent work entitled
Talking Through
. A publication that explores ways of working and relating in the face of precarity and uncertainty.
The interview questions the aim of the publication among other things and looks at the role a designer plays being writers, editors as well as curator in the process of creating this publication.
Read More